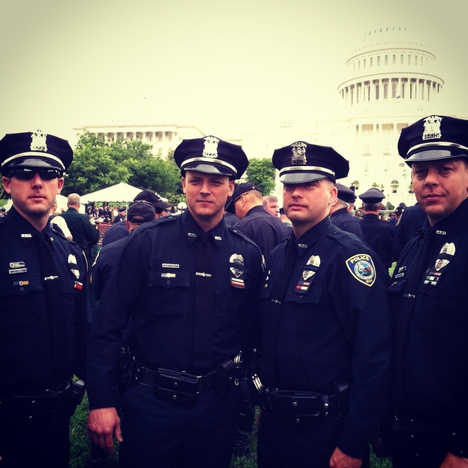 Our Selection Process For Employment:
The selection process is job-related and competitive in nature and is designed to determine the candidate's potential for successful performance as a police officer.

The complete selection process consists of:
Written civil service examination
Physical agility test
Background investigation
Polygraph
Interview board
Medical examination
Psychological evaluation


All candidates MUST:
Have a high school diploma or equivalency diploma
Be at least twenty (20) years old and not have reached their thirty-fifth (35th) birthday. 

There is an extension for military service. Call civil service (315-785-7733) for information

Possess a valid NYS driver's license
Be able to work shifts (overnight, holiday & weekend)
Comply with WPD policy which requires all members to present a neat and professional appearance at all times. 

No beards, tattoos, brands, body piercing or other body art shall be visible while a member is in uniform or other business attire. The uniform includes a short sleeve shirt with open neck (top button) in front.
 
Other considerations:
Candidates with a history of perpetuating violence (to include elder abuse, child assault, sexual attack, stalking or domestic violence) or who have been named as a respondent in an order of protection will be screened out at this point in the hiring process
A felony conviction automatically disqualifies a candidate
Candidates who do not meet and pass the above listed criteria will not be considered for employment with the Watertown Police Department