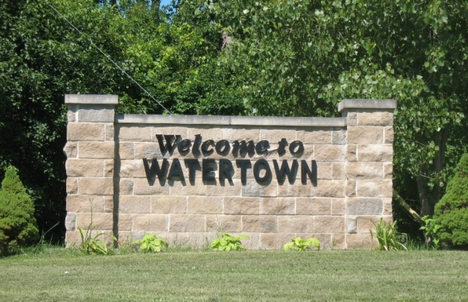 Watertown is the largest city in New York State's North Country Region and is located in close proximity to Lake Ontario, the St. Lawrence River, and the Canadian border.   The City is the county seat of Jefferson County and is home to approximately 27,000 people.   Located approximately 70 miles north of Syracuse, Watertown is a gateway to the Thousand Islands, the Adirondack Mountains and international destinations in Canada. 
Watertown spans both sides of the Black River and its rich history is intertwined with the Black River, which provided power for industrial activities from the first years of the settlement over 200 years ago. Today, the local economy has transitioned to a focus on services and leisure activities. Watertown is a major center of retail, healthcare, education, tourism, and recreation for the North Country. Nearly 20,000 people work in the City, which is home to many of Jefferson County's largest employers, as well as several state, county, and federal agencies.
Watertown is also located in close proximity to Fort Drum, a 107,000+ acre US Army Military Installation that provides administrative and logistical support to tenant units, support to active and reserve units from all services in training at Fort Drum, and planning and support for the mobilization and training of almost 80,000 troops annually. In addition to being a significant economic generator for the region, Fort Drum is a strategic asset in the nation's defense.
Watertown additionally offers an airport located just outside the city limits.  Watertown International Airport, owned and operated by Jefferson County, is located in Dexter, NY, approximately 5 miles from the City.  It provides two daily flights to Philadelphia International Airport, making destinations just one stop away.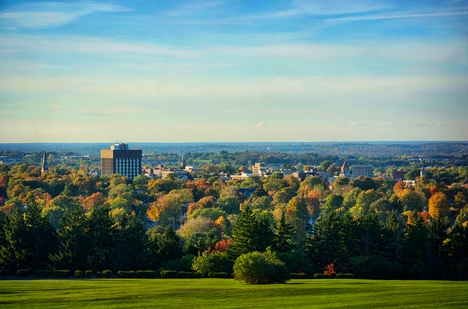 Watertown is the home of Jefferson Community College (JCC) as well.  JCC provides affordable and flexible opportunities for someone to expand their education and skills.  It offers many associate degree options as well as on-campus bachelor and graduate programs through partnering institutions.
Watertown has something for everyone.  It features a walkable, historic downtown, close-knit neighborhoods, a beautiful park system with the Olmsted-group-designed Thompson Park, and a diverse array of arts and cultural amenities.  For the outdoorsman, the local area has boating, fishing, rafting, hiking, and camping and for the sports enthusiast, Watertown is the home of local football, hockey and baseball teams, and many sporting activities. 
The history buff will certainly appreciate the glorious old homes, unique architecture, and the wealth of information at the Flower Memorial Library  and the Jefferson County Historical Society. 
Be sure to check out our Local Attractions page for more information on what the area has to offer and our Watertown History pages for the area's rich history.
.